Every year, we are happy to accompany the trainees in their development through their training as a rider, healer, competition groom or house as well as any activity related to the breeding of horses of high level of CSO …
Why choose us?
Our breeding focuses on the welfare of animals using all the most advanced breeding techniques linking
traditional medicine
and alternative medicine (osteopathy, acupuncture, energy care and kinesiology).
Our team is dynamic and welcoming.
You can watch foaling. You will be brought to rub shoulders with our stars Jubilee of Ouilly, Kronos of Ouilly, Osiris of Ouilly and all their numerous and talented descendants since the design until the performance of high-level.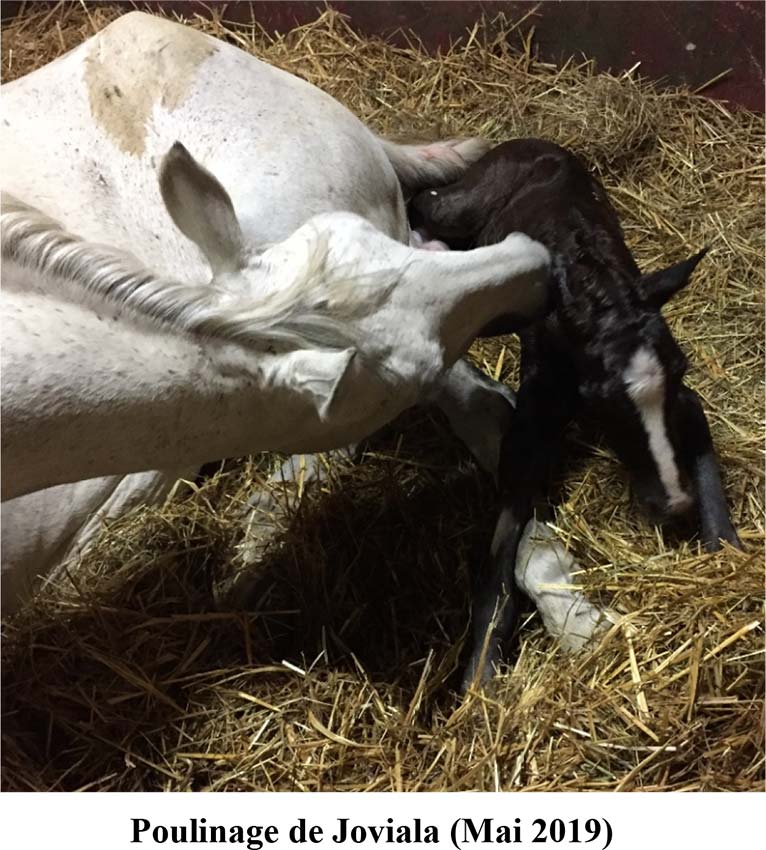 We offer tailor-made courses according to your studies.
Your missions will be in line with your training.
The trainees are supervised in the breeding by the team of Doctor Lebon and the training of CSO by the three professional home riders.
Accommodation
You will be accommodated in the student accommodation which can accommodate up to 3 trainees. There is a shared bedroom, a bathroom with a toilet and a kitchen. Our stud manager is nearby.
Testimonials
"Incredible experience"

I was in training in this stud for 3 months during my agricultural BTS. It was an amazing experience where I had the chance to give birth to foals. In addition I learned a lot about breeding. Our training supervisor, Alexandra Lebon, is very committed to our learning and never abandons us, which is not the case everywhere. Every day the work is different. I was fortunate to have been able to mount great horses that have turned on the biggest international circuits but also to follow the whole process of the gestation of the mare.

Alice (Strasbourg 67)
"Great atmosphere"

Being a CAP trainee at Ouilly stud for more than a year, I could see a lot of unique things that I would never see elsewhere, but in this stud we learn especially about respect for the horse and respect towards the others, the atmosphere is just great.

Cindy (Bourth 27)
"A real plus"

During my BTS ACSE, I did 12 weeks of internships with Dr. Lebon on the stud Ouilly. This internship brought me a lot professionally and personally thanks to the autonomy and trust in which Madame Lebon made me work.

In addition, the teaching and sharing of knowledge of Mrs. Lebon in the breeding and all its facets (inseminations, followed by mares, foalings etc. ..) is a real plus to continue his curriculum in the equestrian world.

Stéphane (Strasbourg 67)