Our 2 horses have signed a win each in both Amsterdam and Leipz.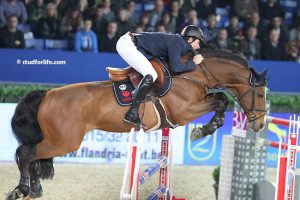 Kronos d'Ouilly has distinguished himself once again by winning the big class (1.50m) on Friday at the CSI**** in Amsterdam before he finished the Sunday's Grand Prix with 4 faults and 11th place under Gregory Wathelet.
His half sister, Jubilée d'Ouilly (Palestro II) didn't take it easy either. She won the big class on the first day of the World Cup weekend in Leipzig with Trevor Coyle.