Coherence, competence, availability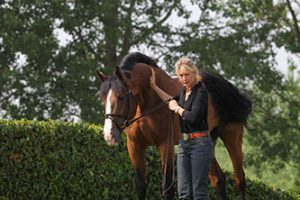 The Haras d'Ouilly has opened its doors in 1994 on the grounds of a family domain (300 hectares).
The goal of Alexandra Lebon and her husband was to make their intuition in the field of breeding tangible: to secure the quality of the broodmares and improve their products, generation after generation, by binding the qualities inherent to the damline.
The stud takes on the game of the high competition level and the first crop confirmed the idea of the Lebons on breeding. Jubilée d'Ouilly was born in 1997, soon to be followed by Kronos d'Ouilly the year after. On the ranking of 2009, Jubilée was runner-up behind Shutterfly and was the best mare worldwide; Kronos was 8th and best stallion. Nowadays, the second generation steps up to the scene with the expected results under the saddle of 2 incredibly talented riders with a single aim, to continue the path started by Jubilée and Kronos.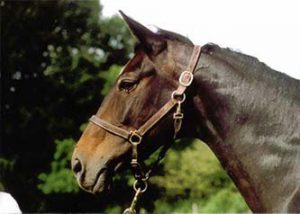 "For the foundations of our breeding program we have chosen well-selected studbook lines like the Hannoverian. The goal of a breeder is to embed what he dreams of. We wanted modern and performing sporthores, adapted to the evolution of modern show jumping. We have searched more for respect and blood than for power and scope, relying on genetics embedded centuries. Our first choice was the mare Gardenia, bred out of one of Hannover's best lines."
Today, the d'Ouilly breeding includes 85 horses, of which are 15 broodmares. 10 births are expected every year.